Meet Our Team
Our exceptional staff is ready to help you experience the warmth, inspiration, and vibrancy of a gallery that Celebrates Mississippi Art.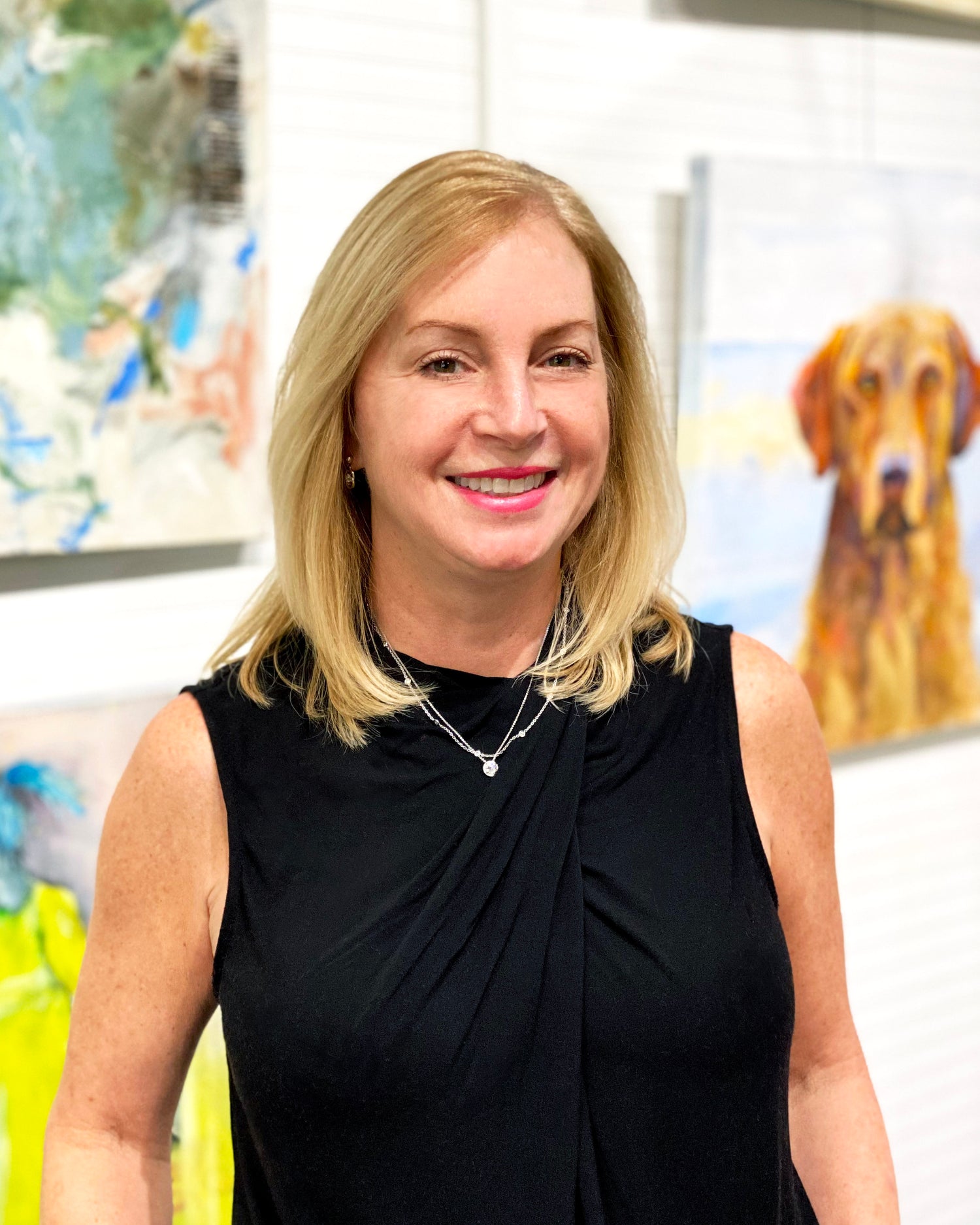 KIM CARON
Kim is a Tupelo native and has spent the better part of 30 years collecting and enjoying art. In 2010, Kim started the Caron Gallery, and now she represents over 40 artists of all genres. In 2018, the Mississippi Business Journal named her one of the 50 Leading Women in Business. She is currently Chairman of the Board for the Community Development Foundation in Tupelo. Daily, she endeavors to break down the barriers between visual art and the community around her. In the coming years, she hopes to share more of the talent of our Mississippi artists with the world. Kim is constantly growing her faith in God, nurturing her family, and cultivating friendships. She loves to play golf with friends and finds that being outside feeds her soul. She's learning to embrace her empty nest with more time spent with her husband in the mountains and away from the Mississippi heat. Kim is in the gallery often, but you can also find her on Instagram @carongallery.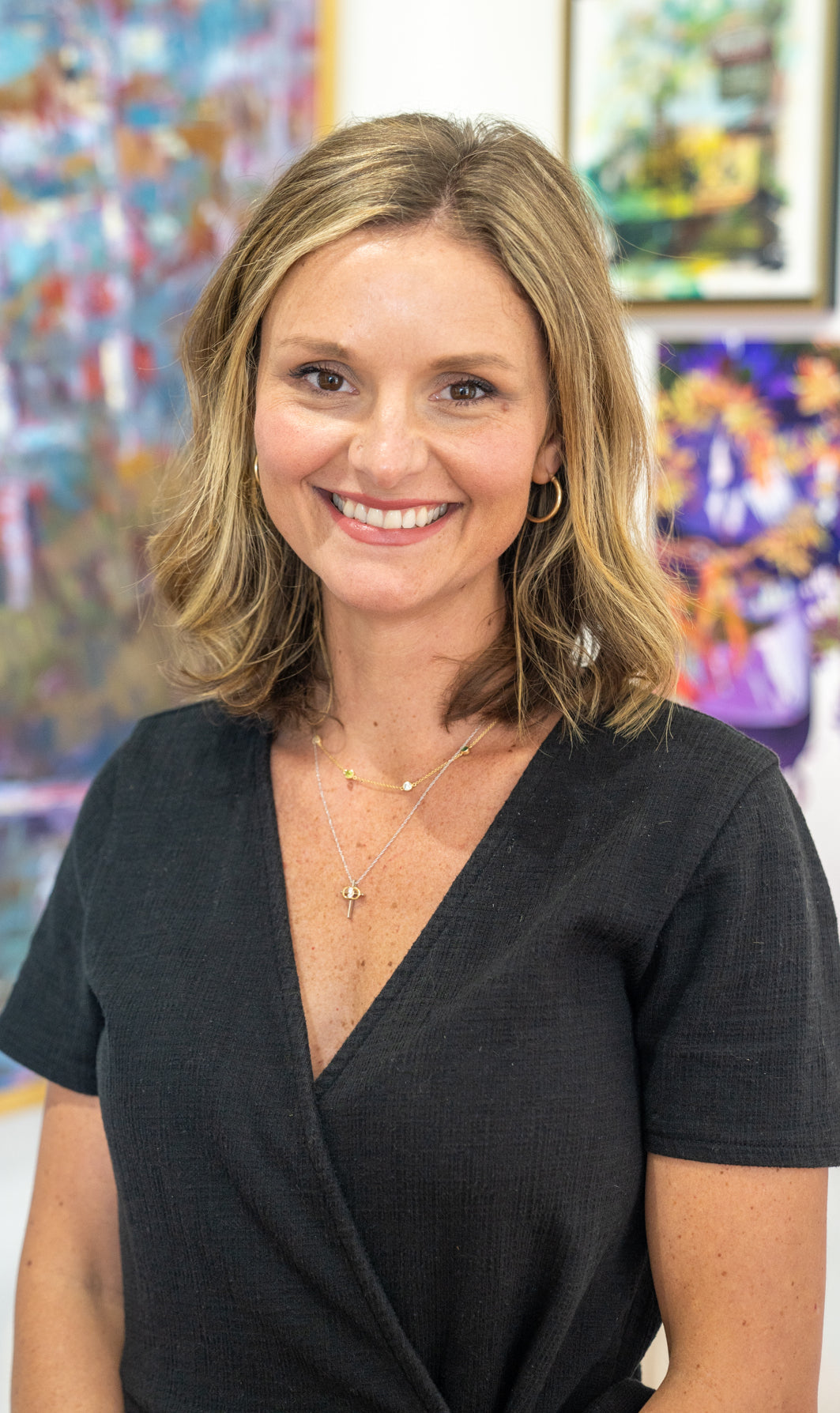 LILY TREST
Lily grew up just outside of Laurel, MS, and graduated from Mississippi State University with a degree in Science. She married her husband, artist Adam Trest, which began her love and appreciation for art and artists. She has spent over ten years helping grow her husbands art business and looks forward to helping other artists for our great state grow theirs, too. She is passionate about helping others achieve success in what they are passionate about in a way that represents their unique style. As co-owner and manager at Caron Gallery South, Lily enjoys selling art for Mississippi artists and connecting with customers.

CARON GALLERY | TUPELO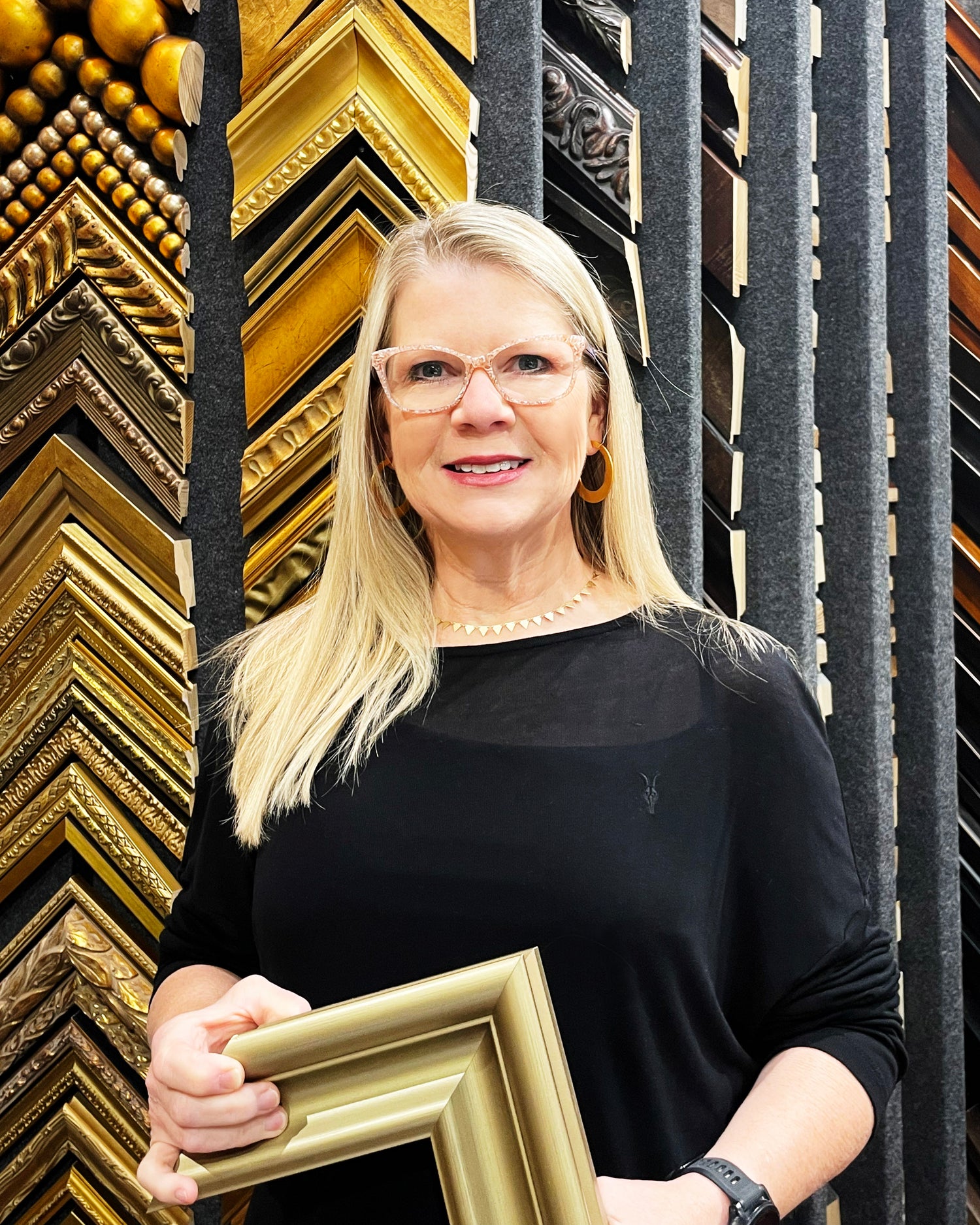 AMY BLACKMON
Amy is the Frame Designer for Caron Gallery. As a child, she designed her 8th-grade yearbook cover and won a 4-H photography contest entitled The Last Wisteria. Before joining the gallery, Amy taught aerobics and trained new teachers to lead. She is keen to bring in new lines of frames for our customers and hopes to get more custom frames in the hands of more people. She has framed just about anything you can think of! Amy believes in integrity and honesty. She loves Bible study, being a wife, mom, and grandmother. She also does triathlons in her free time. Amy's skills are essential to the Caron Gallery, and you can find her in the gallery creating works of art with frames. Her Instagram is @carongalleryframe.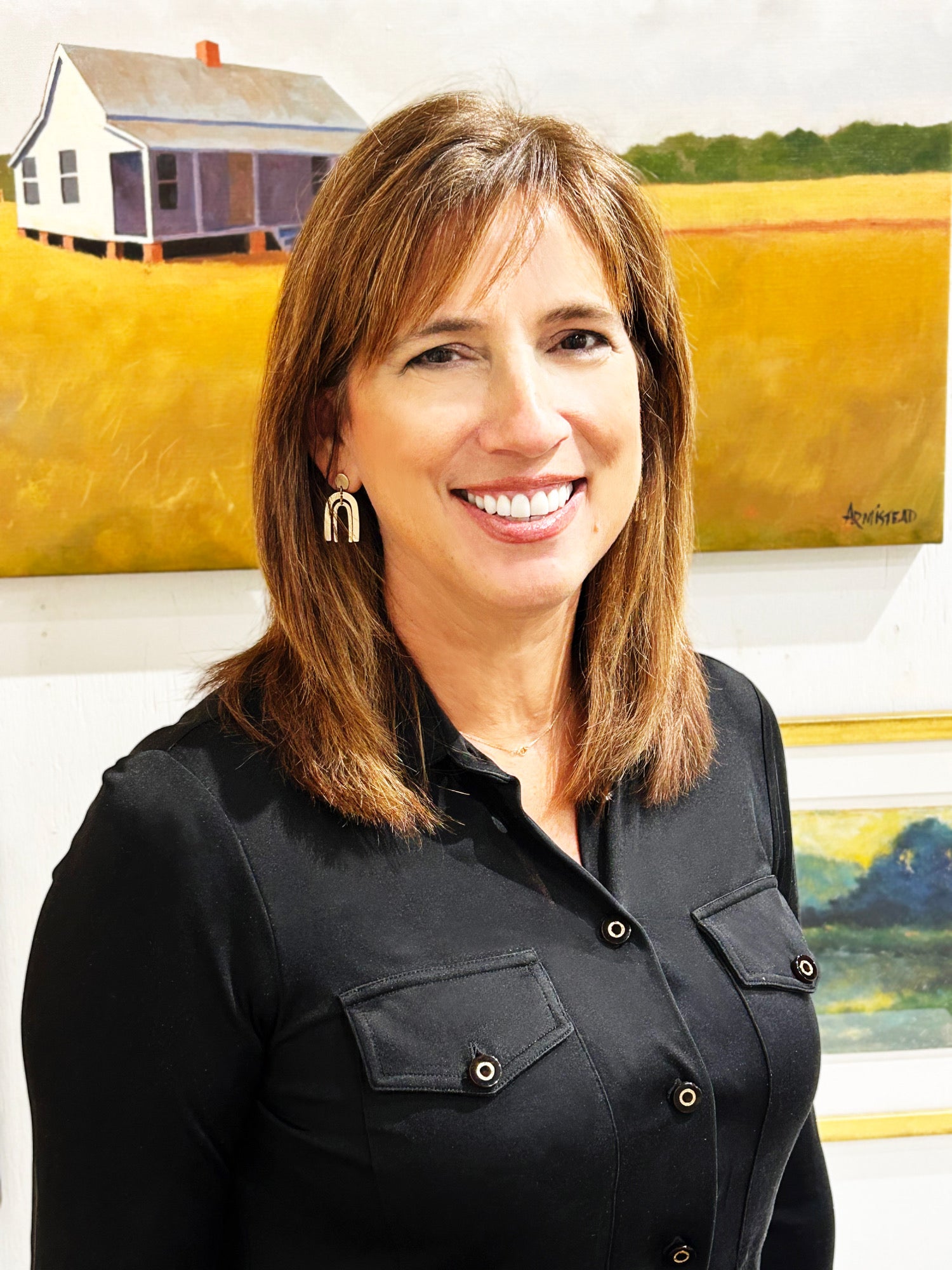 CINDY MARTIN
Cindy Martin is a Kentucky native and has called Tupelo home since 2008. Since joining the Caron Gallery in 2012, Cindy has become a huge part of our team! She oversees the shipping and packaging of our online orders. Cindy says, "It is exciting to see our Mississippi art being shipped all across the US and Canada." Cindy has an eye for details and is especially talented at pairing and arranging artwork for presentation in the gallery. When she's not at the gallery, Cindy is most likely traveling, volunteering or spending time with family, especially her three granddaughters.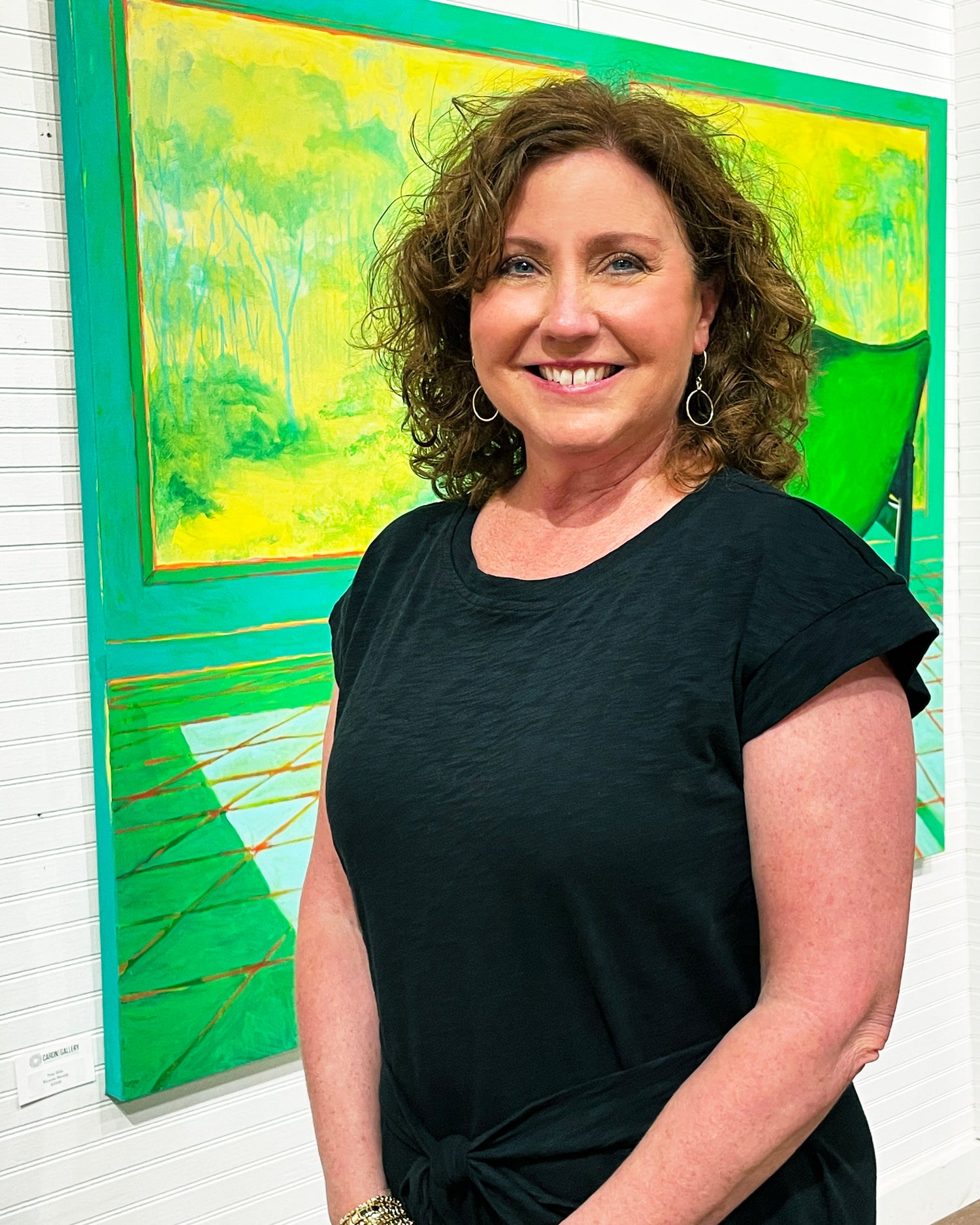 KIM BURLESON
Kim, also known as 'Kim B.,' grew up in Tupelo. She graduated from Mississippi State University with a communications and public relations degree. Kim B. joined the gallery team in 2021 and is a huge help on the sales floor. Kim B. is energized by learning and accomplishing new tasks. She enjoys working with people and has learned that helping customers find art that brings joy into their lives and homes brings her fulfillment. Kim B. says, "People connect with art for different reasons, and it is fun to help make the connection a reality." She and her husband of 33 years have three daughters, and a grandson. She loves the outdoors, and gardening is her favorite thing to do on a pretty day. Find her in the gallery on weekdays and on Instagram @emcburl.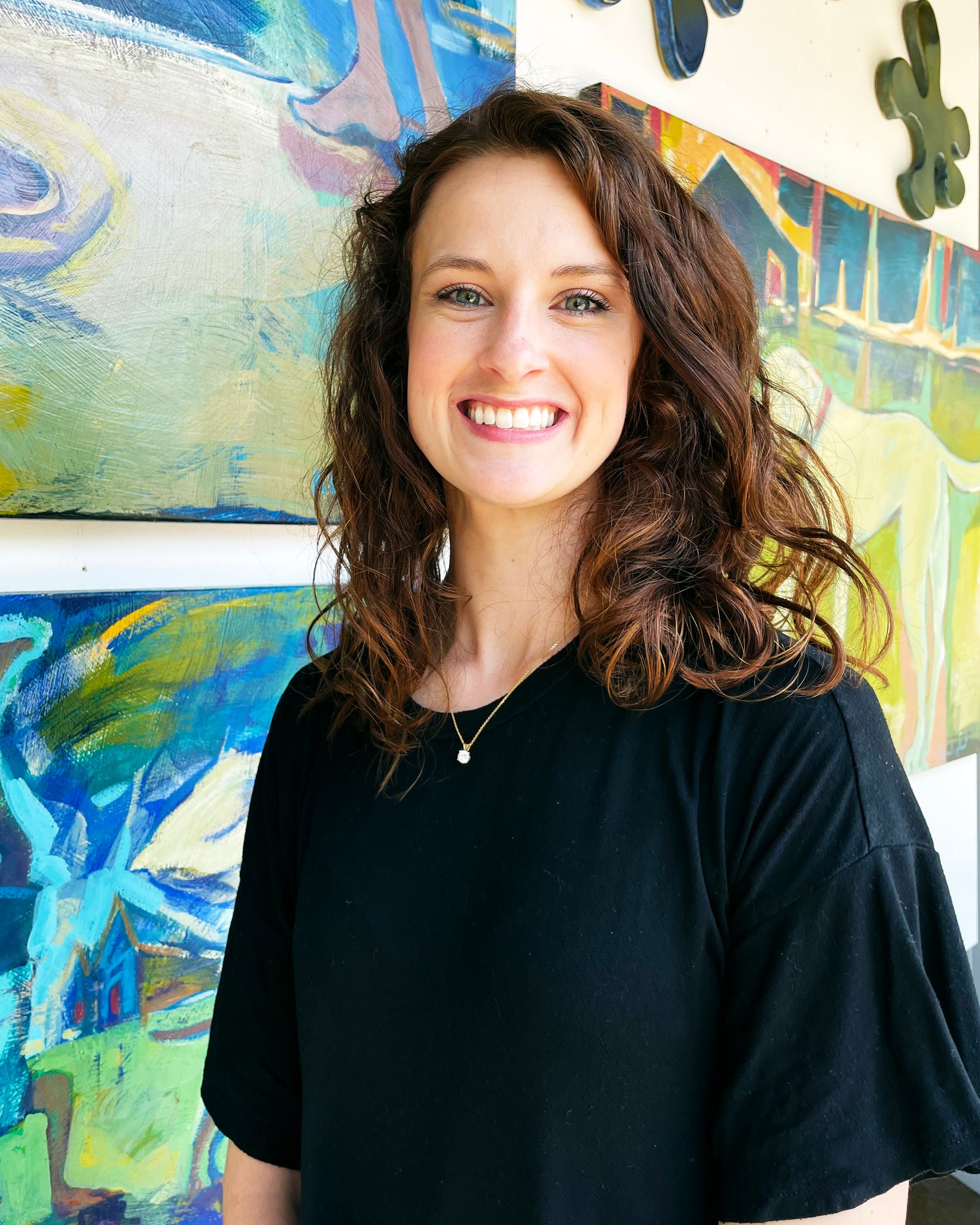 REAGAN GILREATH
Reagan is from Amory, MS. She graduated from Mississippi State University with a BFA and concentration in graphic design. Reagan enjoys connecting with clients, discussing art, answering questions, and sharing her knowledge of each artist's process and any mediums represented in their work. She helps Kim bring her digital vision of Caron Gallery to life—through branding, packaging, web design, and occasionally e-news. Reagan works full-time at Calvary Baptist Church in Visual Communications & Design and serves as a ministry assistant. Outside of the church and the art gallery, you can find her enjoying the fresh air and spending time with her husband and their family. You can connect with her on social media at @reagan.gilreath.

CARON GALLERY | SOUTH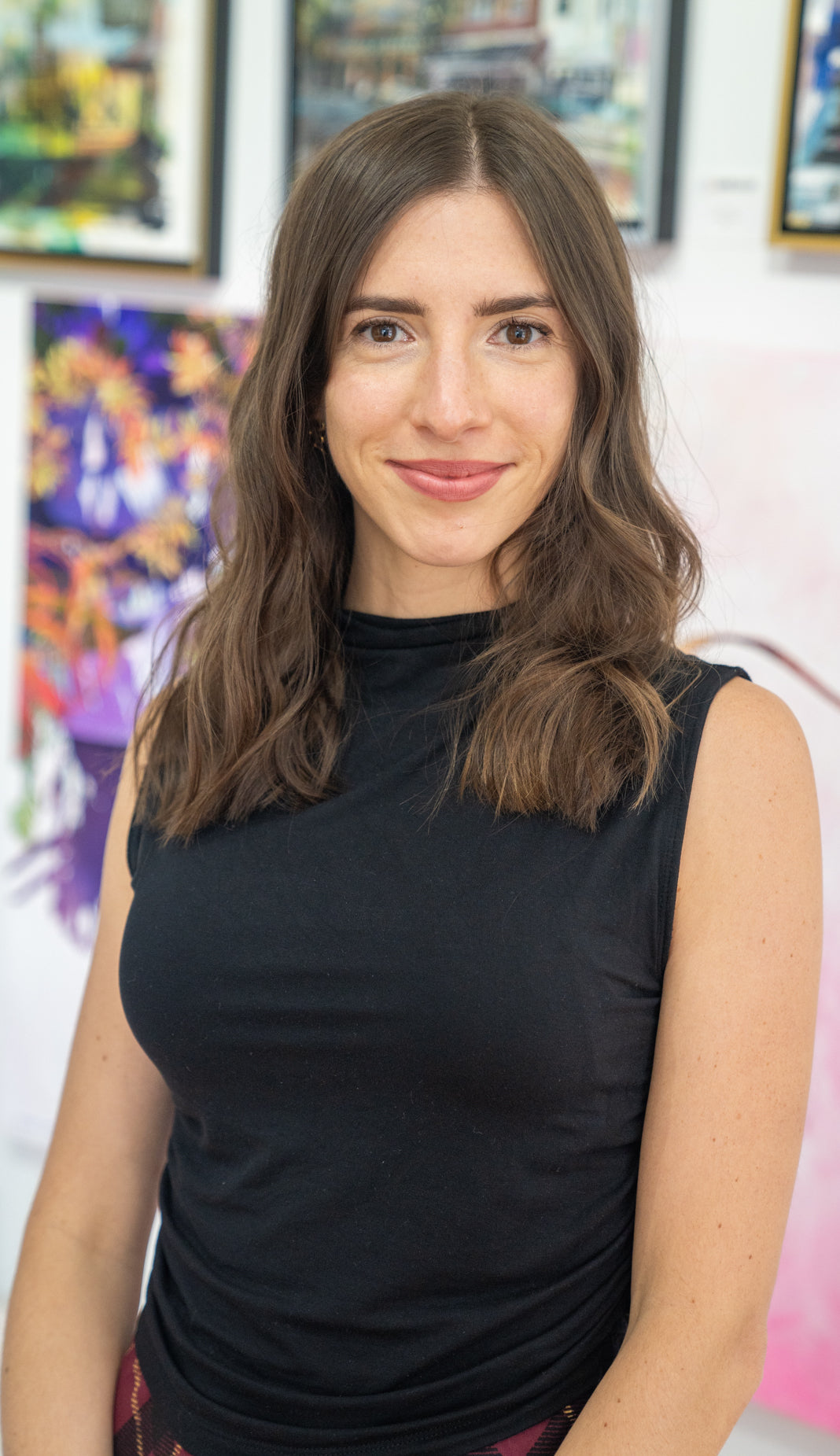 SARAH JACKSON
Sarah Jackson is originally from Texas and has lived in South Mississippi for a year. She has a Bachelor of Arts in French with a minor in art. She was more drawn to her art classes than the French, and ceramics became her passion. Sarah has her Masters in teaching and curriculum and has taught so many incredible international students in Houston, San Diego, and France! She is a gallery assistant in Laurel and strives to make everyone feel welcome, at home, and excited about art. Her favorite thing is finding the best arrangements for pieces in the gallery. Sarah believes in finding the good and beauty in everything. Her mantra is "work hard and be kind." She loves learning, yoga, long walks with her dog, "Rocky Larry," traveling the world, and thrifting with her husband, Timmy.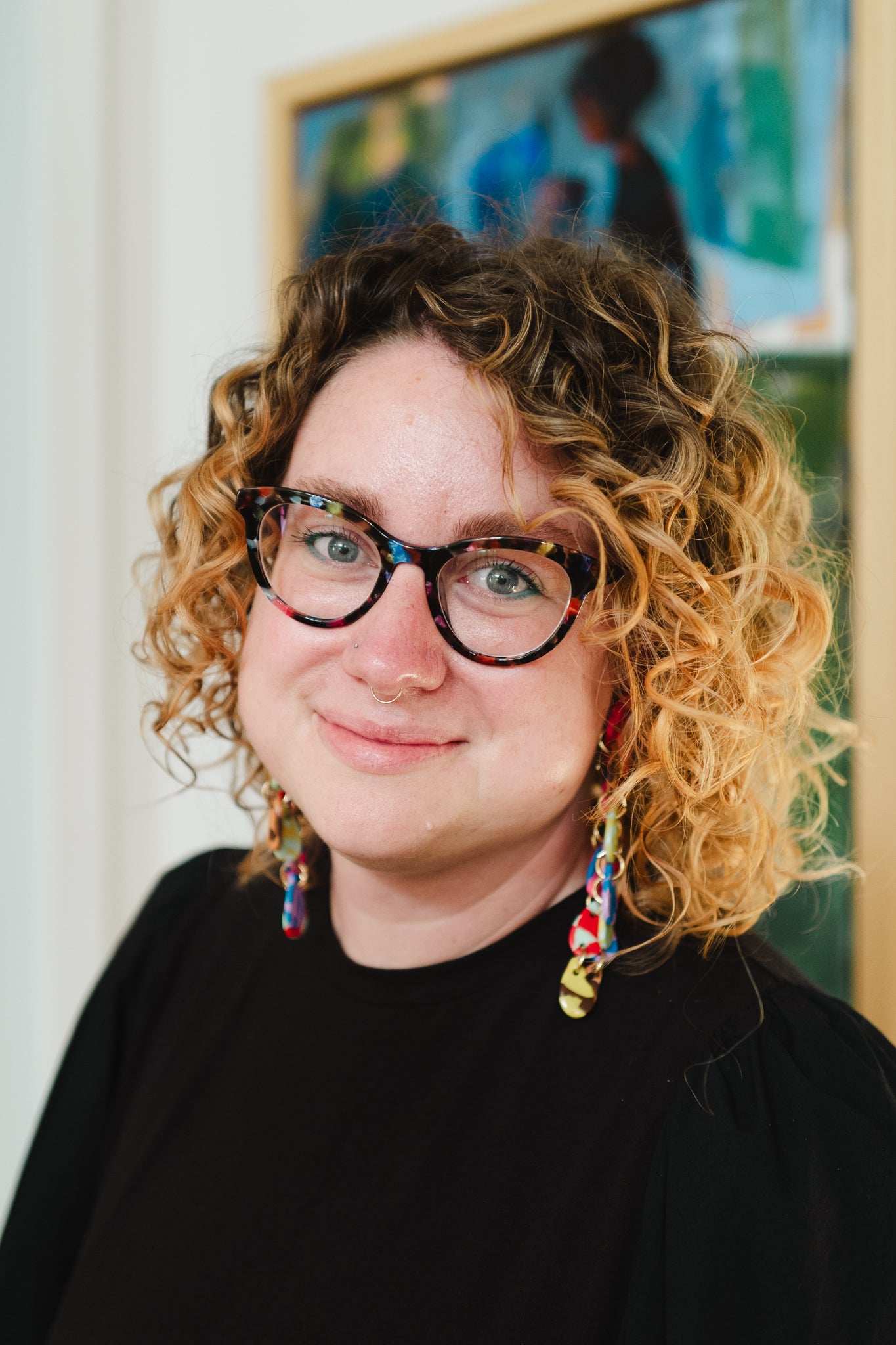 LAURA ZUMWALT
Laura Zumwalt is a Tupelo native but newer to South Mississippi. She finds it lovely and calls the greater Laurel area home now. She recently graduated from the University of Memphis with a degree in English and professional writing. After spending 17 years as a lifestyle and portrait photographer, she finds working as a gallery assistant soothing and exciting. She loves helping guests find the perfect piece for their homes. She also enjoys introducing Mississippi artists to all the out-of-towners that visit Laurel. Laura believes in the power of community, especially in Mississippi. She also maintains that courage and kindness will take you far. She is an avid baker that loves working with laminated dough. She enjoys time on a pottery wheel, playing with her nieces, nephews, and dogs, Gus and Pete, and traveling the globe with her husband of 13 years, Casey. Find her at Caron Gallery South or @laurazumwalt on Instagram.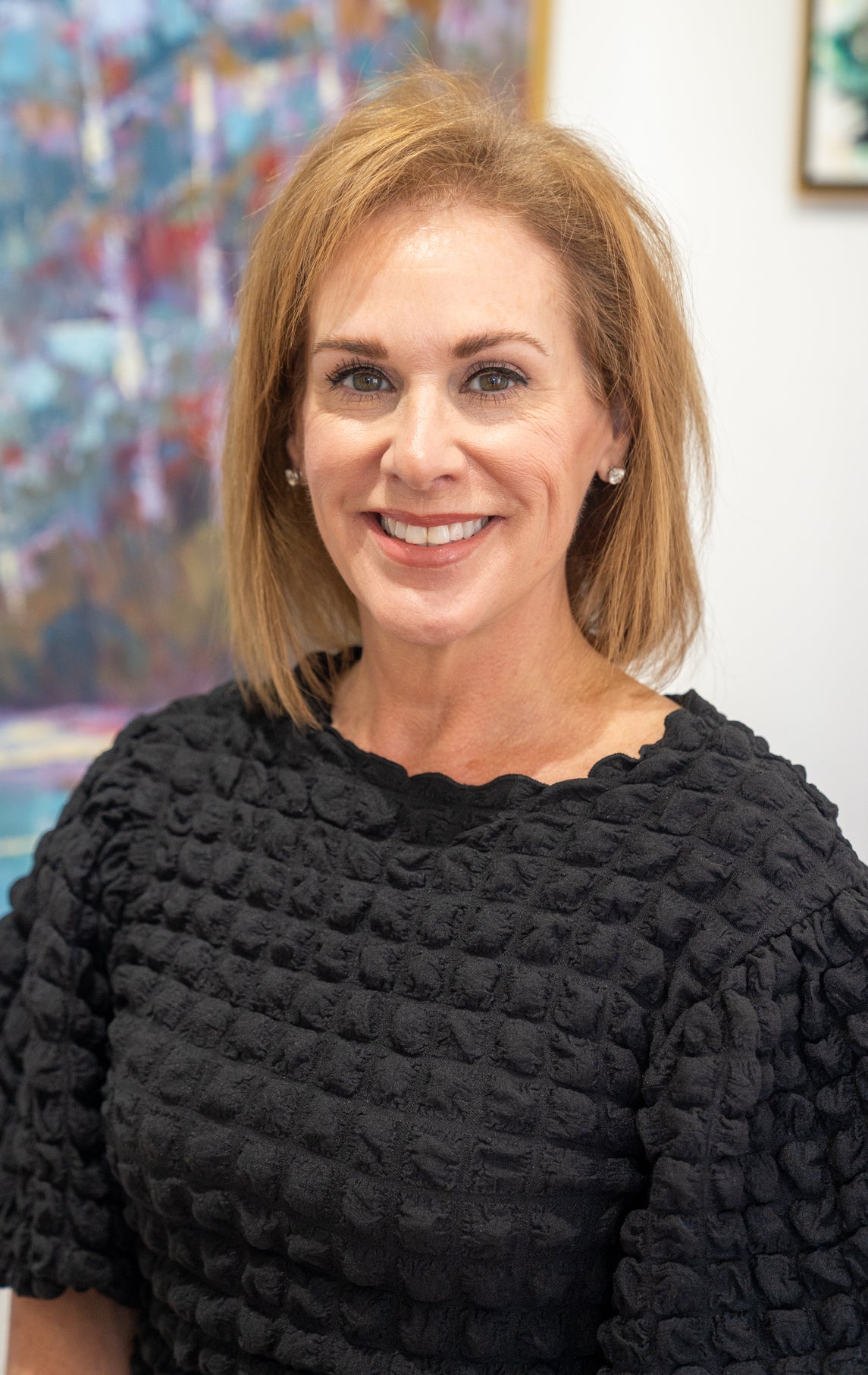 CHERILON STEVENS
Cherilon Stevens is from Louisiana but has spent much of her adult life in Laurel, MS. She is a professional calligrapher and does many things in that scope, including watercolor, gilding, and hand engraving. She is a gallery assistant in Laurel and loves making everyone who walks through the door feel as welcome and comfortable as possible. Cherilon's pillars are her faith and her family. She believes in treating people with kindness and respect and the power of laughter. She's been married to Rusty for 33 years, and they have two children, a daughter-in-law, and a precious granddaughter named Anne Townsend. She loves being active in her church, spending time with family, going to the beach,  watching movies, cooking, and walking. She can be found working on her next art project when she's not at the gallery. Find her on Instagram @cherilonstevenscalligraphy.